Welcome
to Horton House Press, Alaska— an artist's home studio and a place where you will be sure to discover an exciting adventure into the world of fine art printmaking. Thank you for joining my newsletter—a studio insider! You will be first to see new work and hear about online workshops. I will give you a glimpse behind-the-scenes into processes and techniques in printmaking, papermaking, mixed-media, assemblage, upcoming shows, fun-facts, an artist's life and more.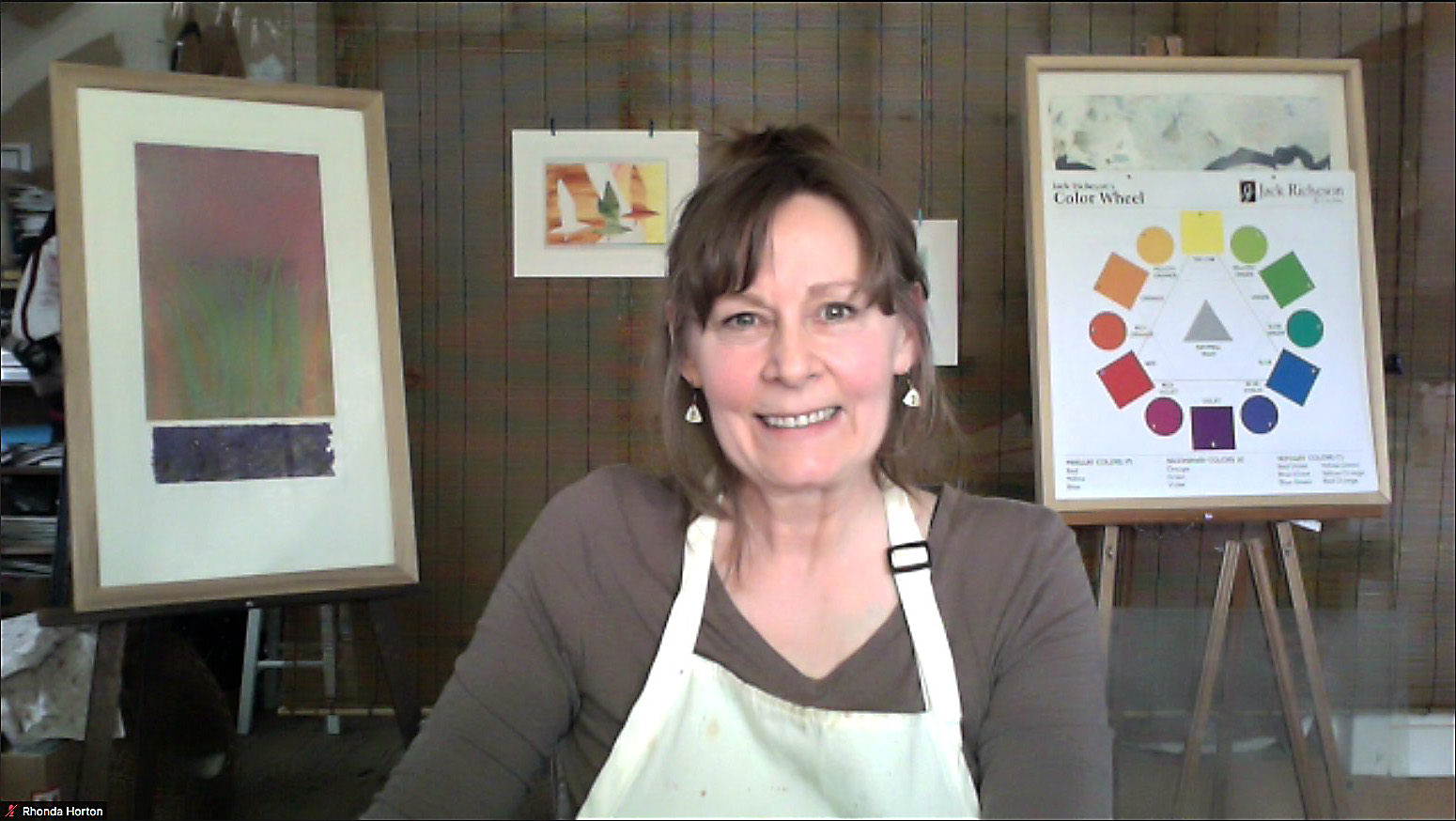 A little about me and my work
As a child I began to capture the world around me through drawing and photography. I involved myself with arts and crafts, sewing, music and poetry. As a self-taught artist, I worked on many art projects—from posters to murals, set designing & props, building floats, teaching and art administration. Responding to an invitation into the fascinating world of printmaking, I completed my Bachelor of Fine Arts degree in Art, University of Alaska, Anchorage, with studio emphasis in printmaking and drawing. I am a teaching artist on the Alaska State Teacher Artist Roster (STAR artist).
Horton House Press – A Heap of Scrap Metal and 'Splinter of Wood'
It took my husband's appreciation for art, along with a heap of scrap metal, to build an etching press that now proudly gets good use in a corner of our home. Beginning as a 'splinter of wood'—our home, a small cabin on 1¼ acres in Wasilla, Alaska was not only a place for homemaking, but a place to capture the rhythms of nature putting them into art making, and now, becoming Horton House Press, Alaska— where I enjoy making and sharing the way to original hand pulled prints.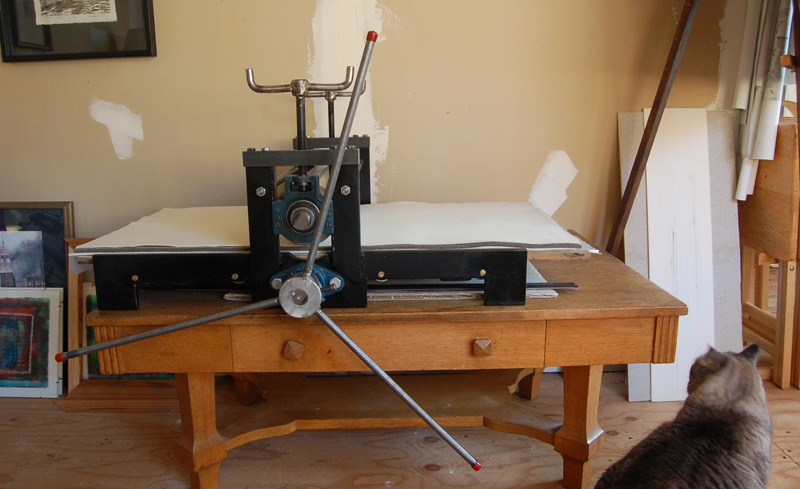 Atelier – an artist workshop or studio, Old French astelle 'splinter of wood' 

Occurrences – a pastel drawing, monotype prints and mixed media assemblage
Revisiting remnants of prior artwork and a past experience, I worked with shapes, pieces, and found objects on things that materialized, surfaced, emerged, happened before me—a wonder, or phenomena to be reckoned. Occurrences follow: Coming into Alaska 4th July, 2018, 12:22 am, a pastel drawing real-life experience; Winter Glacier, a ghost monotype print; Spring Glacier, a monotype print with chine-collé; and The Parting, an assemblage of paper and found objects. Along with these, also came Beluga Whale Migrations, a series of three A, B, C monotype prints.
Coming into Alaska 4th July, 2018, 12:22 am, pastel, 11.5 in. x 35.5 in., © 2021.
Winter Glacier, monotype print, 13.75 in. x 22.25 in., © 2021.
Spring Glacier, monotype print chine-collé, 15.12 in. x 22.25 in., © 2021
The Parting, mixed-media paper assemblage, 24 in. x 32 in., © 2021.
Beluga Whale Migration "A," monotype, 13 in. x 20 in., © 2021.
Beluga Whale Migration"B," monotype, reverse ghost print, 13 in. x 20 in., © 2021.
Beluga Whale Migration "C," monotype ghost print, 13 in. x 20 in., © 2021.
Artist Statement Excerpt
As an artist-printmaker, I find it is through the action of these processes I am able to catch things as they happen. This is intriguing to me–the materiality and the processes working together along with my observations and imagination become and event and act of its own…. By way of experimentation and the eclectic approach, I find that inner necessity, Kandinsky spoke of, for expression to my work.
Read More Artist Statement
Behind-the-Scenes –The Parting – mixed media assemblage
I have included most of the steps I used to complete this big idea. Steps left out include making the white handmade paper with embedded objects, such as paper strips, clear tape, thread, dental floss and string. The steal wire had to be straightened and flattened out by hammering. The paper tabs (not shown, except on finished piece) were made double thick for strength.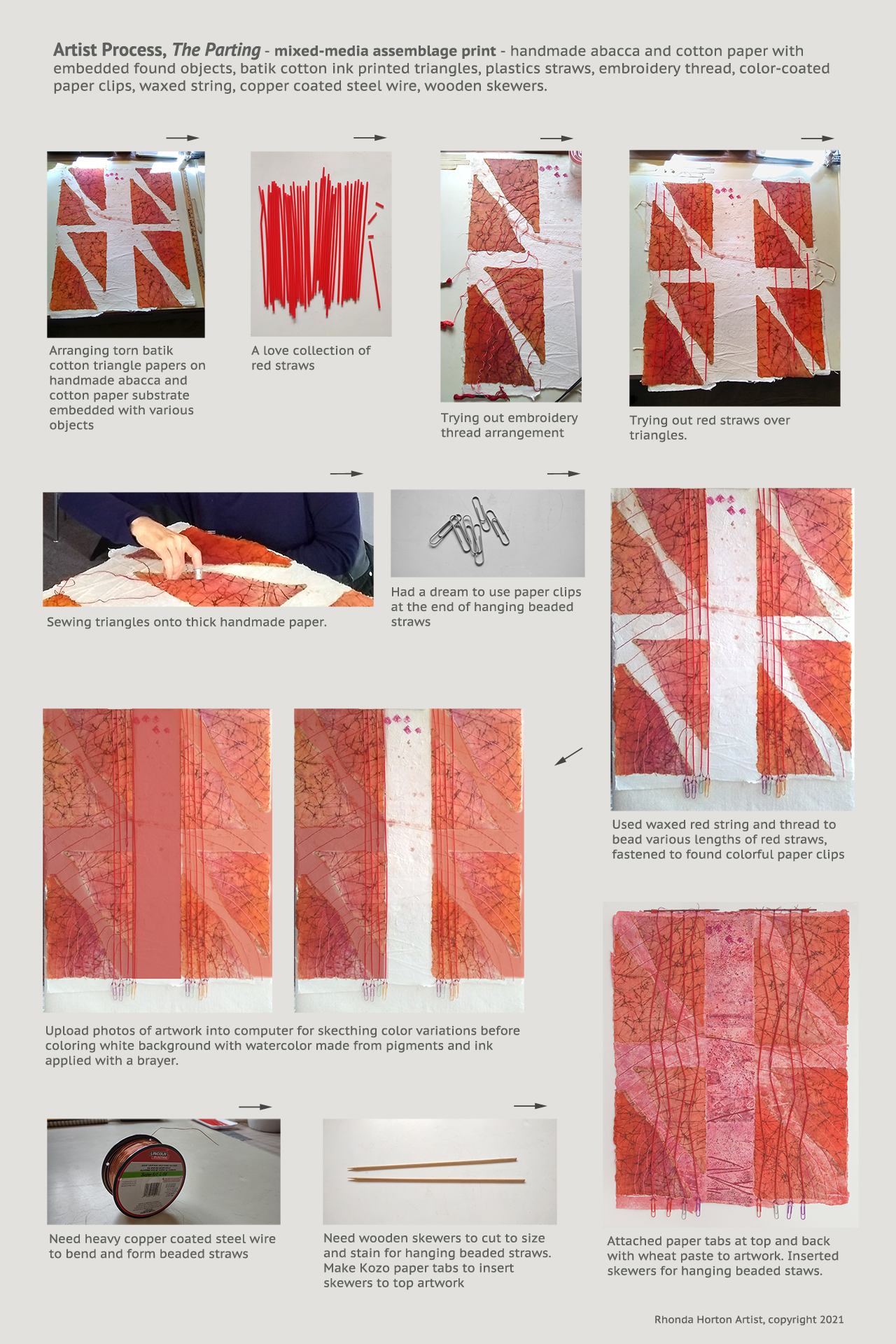 Looking Back – gratitude – 2021
It was an eventful year teaching online classes for elementary students and exhibiting art. I enjoyed a new experience at the Alaska State Fair with a wonderful group of local artists. Also, I am grateful again for our local cafe and coffee house, Vagabond Blues, who graciously provide a space rotating monthly for local art shows. I exhibited Occurrences, Nov.- Dec., which included some previous work few have seen.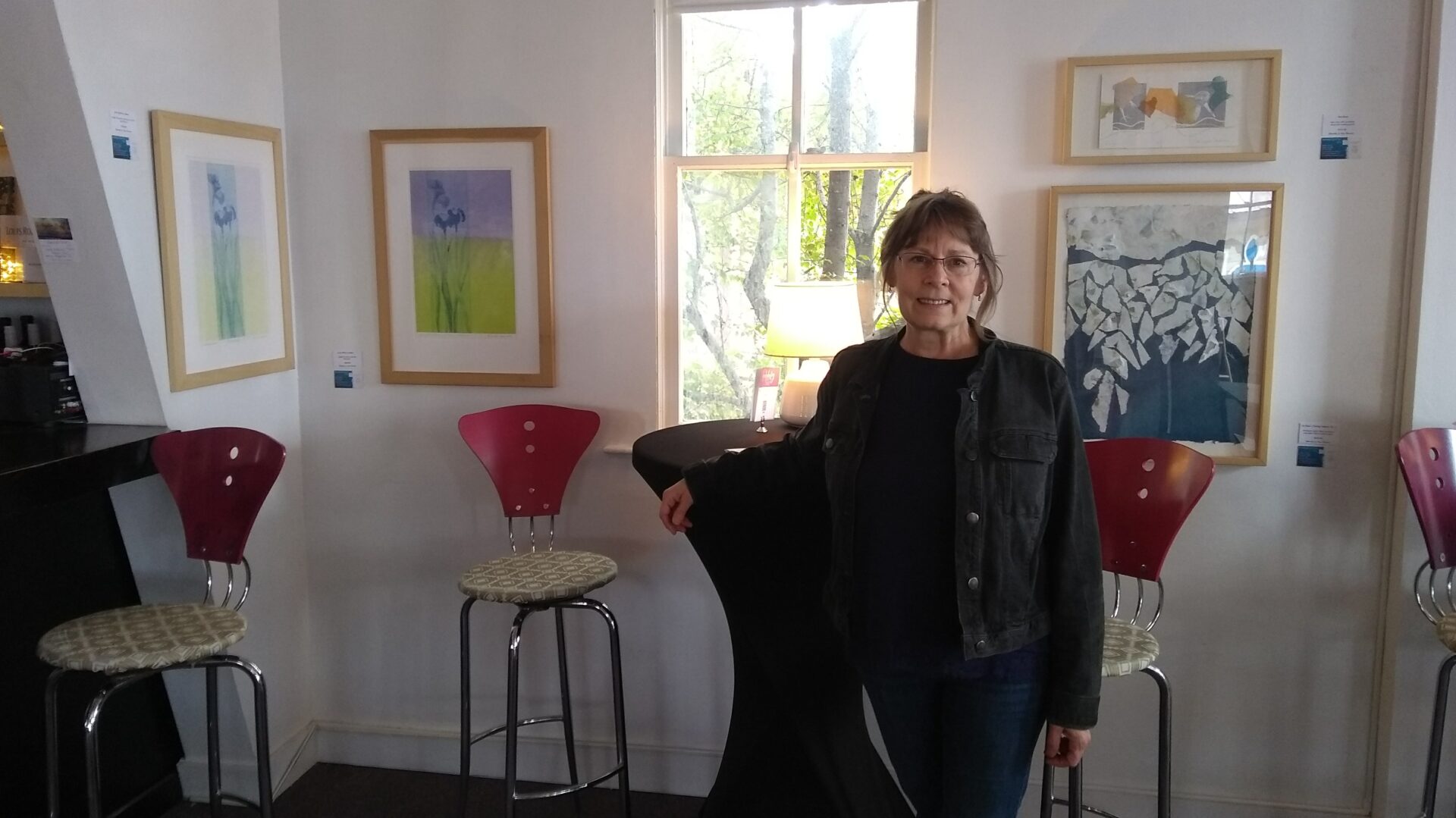 Looking Forward – Local Events – March 2022
Coming this year, still in the mix, I will be putting together intaglio and monotype online workshops. Stay tuned! Also, this month of March, if you are out and about in Anchorage, please stop by the International Gallery of Contemporary Art to see the Annual Member's Exhibit. I will be showing two of my current pieces of art. Information is provided below:
Wednesday through Saturday
International Gallery of Contemporary Art
Anchorage Members Exhibition
3:00 pm – 7-:00 pm
427 D Street • Anchorage, Alaska 99501
---
Please feel free to contact me with any questions at my email [email protected]
---
---