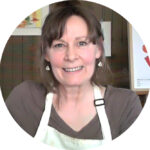 Summertime is here!
We peeled off heavy winter clothes and put on the lighter. Our spirits are lighter too, lifted with the lengthening of each day.
These first few months are still very dry, which means a lot of sunshine. So mixing the two, lots of sunshine and the lengthening of days, we have wonderful green springs to magnify the atmosphere.
On June 4, the sunset at 11:24 pm with twilight ending at 1:31 am, and then on June 5 twilight began at 2:07 am with sunrise at 4:24 am. So that is about a little over 1/2 hour of darkness we had on June 4.
Light filtering through the leaves of the trees and then through my camera lens becomes unreal and dreamlike.
---
Expressive Printmaking Techniques for Anyone
Below are some examples of having fun with brushstroke and and printmaking techniques I taught to elementary school students this spring through live Zoom online workshops. Click on any of the images and scroll to view each up close.
Brushstrokes using water-based ink and stencil for Arctic Terns and the Snow Geese
---
Brushstrokes using tempera paint on relief carving and colored marker for a landscape of the Stikine River and a Blue-winged Teal.
---
Finger-print painting feathers for a Sandhill Crane. Zoom in (right-click, open up in new tab) to see how this made for some nice bird feathers–we even got to use some really cool silver paint for an added sheen!.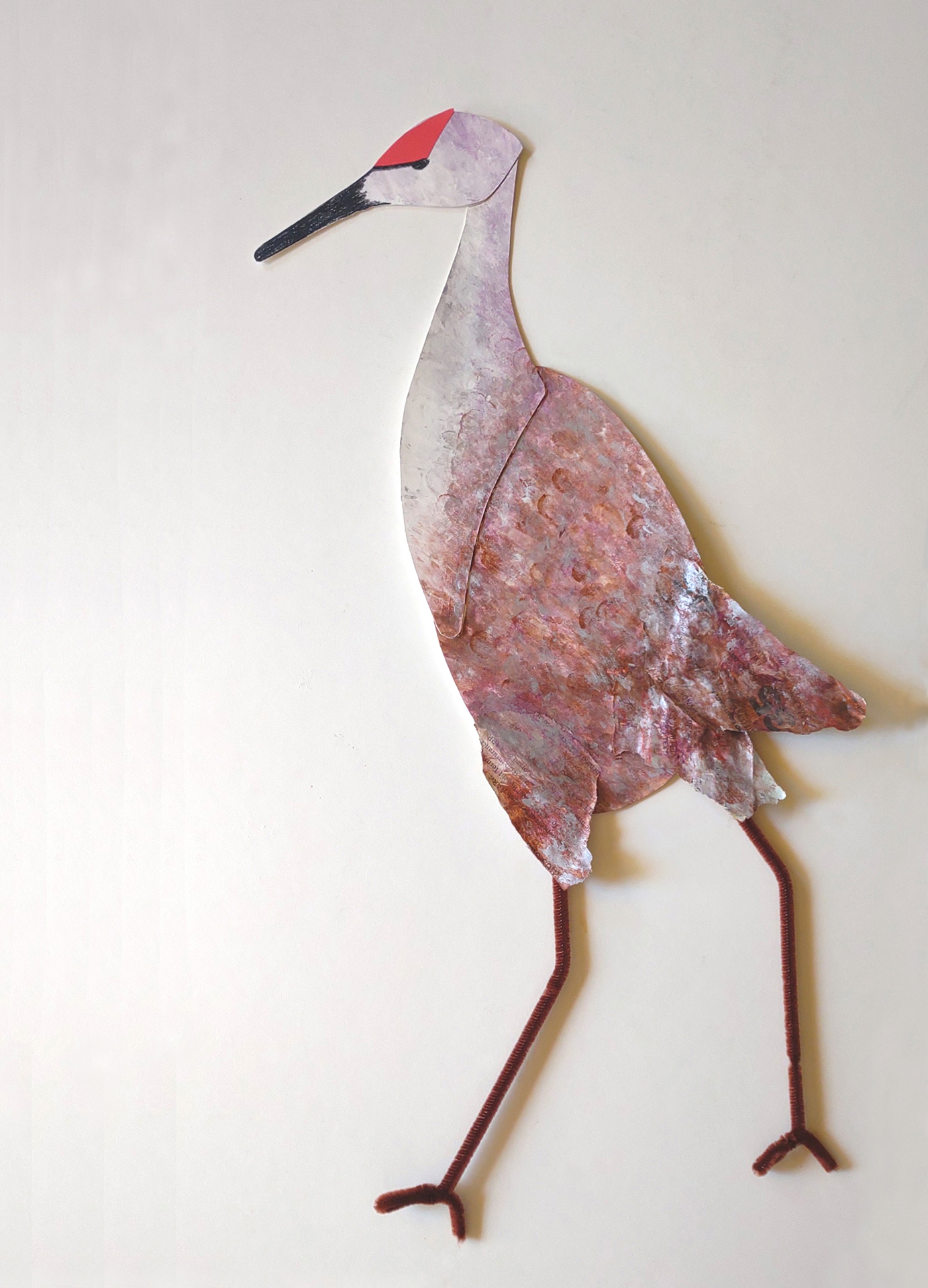 ---
Anytime for Making Art – One Hundred Years Ago
Once upon a hundred years ago there was a man, art critic Clive Bell, who saw that time as no better time, than for a time, for making art. Things were looking grim during World War I, and many expressed their sentiment that this was not a time for making art! Clive Bell helped to shed light on darkness–what better time could there have been, than a time for emotive energies to be creatively working–be it music, poetry, dance or visual art?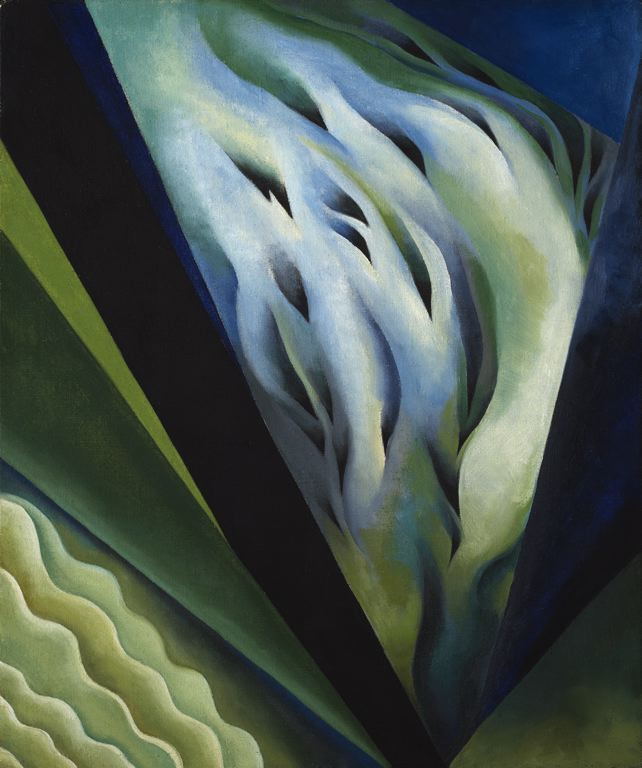 Post-Impressionists were responding by expressing themselves in varied new ways that brought modern art into the early twentieth century. This is one of my favorite periods of art making, along with Georgia O'Keeffe, abstract expressionist painter. Georgia's Blue and Green Music is an example of her visual response to music.
Through angst and subjectivity, to strength and innovation, early modern and abstract expressive artists responded through personal experience and vision to feel the heart of the matter. By way of their senses, they were seeing, hearing, tasting, smelling and touching the loudness or quietness, the hardness and the softness, the brightness and the darkness.
A modern dualism took place, and so it also seems today. These early modern artists captured a grim time for beauty that gave the modern world a tiara for a time. Georgia O'Keefe wore this tiara all the way until her death in 1986. She was 99 years old when she passed away.
I am including a link to Clive Bell's original published article, Art and War, (1915). So very interesting to read something on this topic from over a hundred years ago.
---
Personal Vision and the Bayou Bend Collection and Gardens
One of our personal visions was to escape the long Alaska winter to avoid getting caught in a spring snow dump that can occur occasionally in April or even May. In April we visited our daughter Rose and her family in Texas. It was perfect–nature, warm weather, and very refreshing.
Thanks to good old AAA, we found a most beautiful place, Bayou Bend Collection and Gardens. We did a guided tour of the former home of Ima Hogg (1882–1975), Houston civic leader and philanthropist and daughter of the first native born governor, James Stephan Hogg.
Ima started collecting American decorative arts and caught a personal vision to turn her home into a place of beauty and discovery during the 1920's at the time of the southern garden renaissance. Her desire was for other people to enjoy nature, art, music and history for years to come.
The Bayou Bend Collection and Gardens is one of the most exquisite collections of American decorative arts and paintings and now part of the Museum of Fine Arts Houston. It is a "must do" when visiting this area. See photos below, look for the two petrified tree stumps, and tell me, can you smell the rain?
(Click on photos to scroll through each of the four galleries)
Find out more: Bayou Bend Collection and Gardens – The Museum of Fine Arts, Houston
With a AAA membership, you will have an excellent resource through their online catalogue for five-star places to visit.
Find out more: AAA Travel
---
"When you. . .really look at it. . . , it is your world for a moment." Georgia O'Keefe
---
Local Events – Student Led YouTube Presentation
Stikine River Bird Festival
Evergreen Elementary School Art Walk
A YouTube art walk with Evergreen Elementary students presenting a vast collection of their student artwork completed throughout the school year. Included is the printmaking for the Stikine River Bird Festival, 2022, found at 2:48 , 5:09, 9:07, 10:31 and 11:18 minutes.

---
Peace be to you this summer!

---
Please feel free to contact me with any questions at my email: [email protected]
---
You may leave a comment in the space provided below, which is very much appreciated . Thank you for visiting Horton House Press Studio Insider.